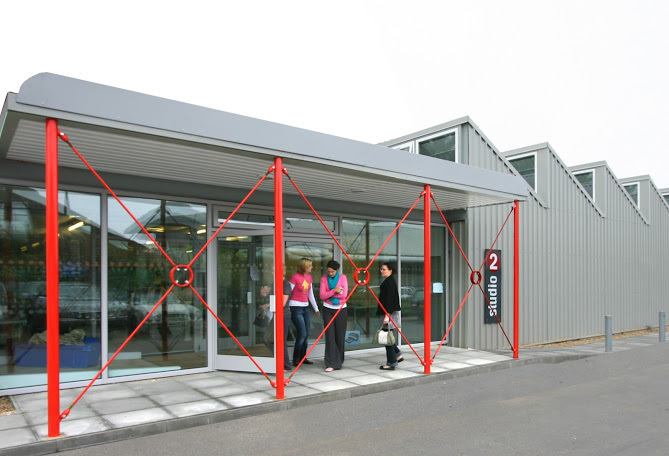 Northlight
Bright Green Learning Space
The Conport Northlight was designed in collaboration with David Peters, Architect of the London Institute (now the University of the Arts) and Prof Mike Davies of Manchester University. The brief was to produce an economical pre-engineered structure with maximum access to north light for art students. Since then it has become clear that access to glare-free natural light has a much broader appeal, for example for IT students and general classroom use.
Northlights are fully engineered for rapid assembly during the school holidays.
Because the windows are all at high level there are no security weaknesses in the walls, and valuable equipment is kept away from prying eyes.
Northlights can be subdivided with mobile or fixed partitions without affecting access to natural light. No side windows mean that all walls can be used for exhibition space. Internal partitions are automatically lit from above on both sides
Northern light keeps the sun off computer screens and improves conditions for screen gazers.
Studies in America have shown that "daylighting" in classrooms improves learning rates by 26% in a year! (Ask us for details of a huge study).
Northlight roofs are ideal for Solar panels because they face South at the optimum angle.

Open Technical Datasheet