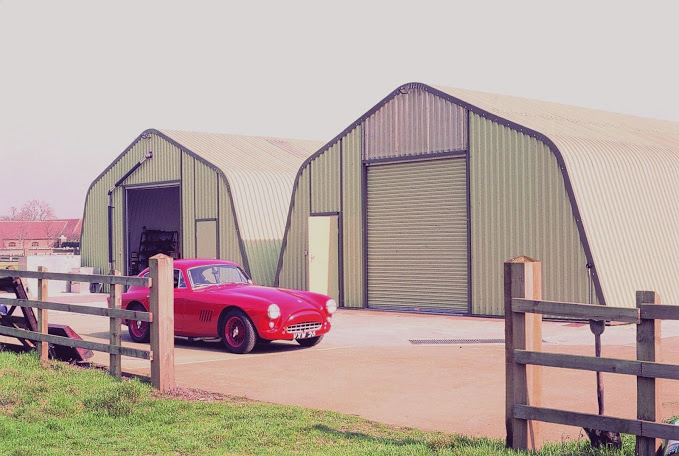 Flospan
The Flospan frameless building system is the lightest steel building system in the world, and the easiest to erect. That's why Flospans are found in over 30 countries around the world.
Flospans are engineered for assembly by hand with no cranes or special equipment. No drilling or cutting is required. Flospans can be moved and reused with no loss of materials.
Flospans can be erected on bare ground without foundations, and they will withstand hurricane force winds and snow loads.
Over 11,000 square feet of Flospan buildings can be shipped in a single 20' ISO shipping container. (5 buildings 9.3 x 23.8m)
"X" series Flospans are ideal for barracks and accommodation applications.
Economy Flospans are made from galvanised steel coated with enamel paint on both sides. They last many years more than flimsy softwall halls often supplied on aid projects – as well as being much more secure against weather and pilferage.
Premium Flospans are available in a range of colours and finishes which can provide a life of over 40 years in all climates.
Options include double skinned insulation, roof lights, many types of doors and windows, gable and ridge vents, extensions to any length.

Open Technical Datasheet