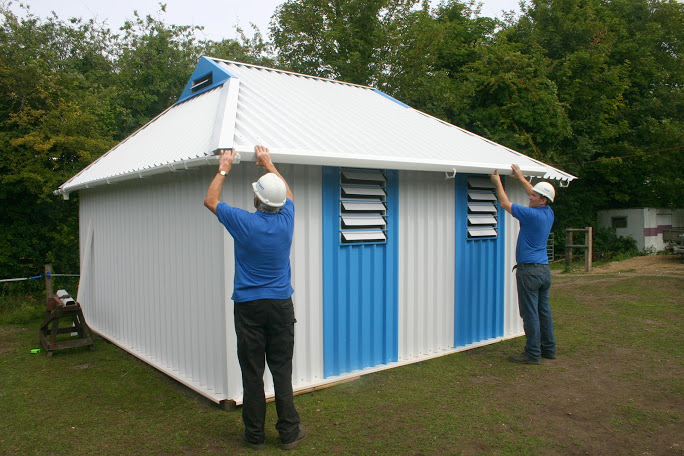 Conport
Conport buildings are stressed skin steel buildings for housing people, and designed for transport to remote areas,
We have been asked to produce many different solutions for prefabricated building requirements.
Examples include
Conport V-Span: Buildings up to 22m span using only lightweight foldline members in the roof.
Conport Coolspan: Buildings up to 20m span using cold formed portal members.
Conport Panel buildings: Insulated buildings for site camps and offices.
Conport 21: Buildings developed for the Haiti earthquake.
We are always ready to design buildings for new applications